Wedding Gift List: Wondering what to get the newlyweds? Here is the list !
Cutlery, wall clocks, pressure cookers, ceramic sets and bouquets are some of the most common wedding gifts at Indian weddings. They're so common that it's not at all unlikely that a newlywed couple will end up with two, three, or even a dozen each. To save themselves from the heaps and piles of unwanted gifts, millennials are increasingly opting for a gift list at their weddings. The Wedding Gift List – a popular concept in the West, but fairly new to India – essentially allows couples to list whatever
gifts
they want and offers guests the option to purchase them through online store links.
"When my older sister got married, she got at least 20 versions of an item, be it vases, cutlery or even pressure cookers. So much so that some of them are still lying in our reserve to be offered again at someone else's wedding, "laughs IT professional Tanya Sinha. And so, she decided to go for a gift list at her own wedding last December.
Aditi Mehta, co-founder of Indian wedding gift registration company Wishtry, shares: "In a country like India, asking for gifts becomes a matter of 'shame', and it is believed that if someone offer something out of love, it is not to be looked down upon. However, what we forget is the amount of garbage that these big Indian weddings create and the gifts make up a quarter of that garbage. Indians don't want to go to a wedding with empty hands, so the least they do is carry a bouquet of flowers. However, this bouquet, which costs them between 300 and 500, will not be discarded until the next day. Besides, not just one, but Another 100 guests will show up with such bouquets Without even realizing it, we are adding to the existing waste.
Wedding gift registry websites allow you to either offer couples whatever items they want or opt for the cash option, from 500 to 50,000 and above. "Couples who don't want in-kind gifts can specify the same in their registry and use the money given to them for their honeymoon or to buy something of their choice," says Kanika Subbaih, founder of the site. Indian marriage registry web. Wish list. She adds, "The gift scene has evolved and today young couples want to start their new lives clutter-free. They don't want huge sets of sofas and almirahs. Instead, they go for what suits their fast-paced lifestyle. Therefore, these websites make their life easier.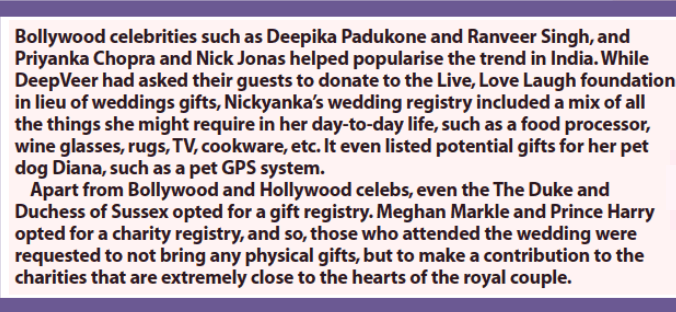 Dr Supriya Menon and her husband Harishankar, who recently got married and moved to Mumbai, had to start from scratch and didn't want a bunch of mess taken to their new home. "We all know people end up with unwanted gifts at their wedding. Instead, I wanted things that would be useful for my fresh start. Moreover, your close friends and family keep asking you what you want for your wedding because they are also afraid of giving you something unnecessary. So I listed the things we wanted and sent them the URLs for the gift list. It made life and theirs easier. In addition, these websites also take care of other logistical aspects, such as delivery.
However, despite the convenience of this option, it took some time for the Indians to get used to it. Take, for example, Mumbai-based Shaili Parekh, who after receiving several unwanted items at her wedding, advised her brother to go for a gift list at his wedding in February 2020. The idea met a lot of resistance. "Honestly, Indians are skeptical when it comes to 'asking' for gifts. Moreover, it is a difficult task to convince the elders, as they come from a generation where it is believed that whatever the guests give you should be seen as a blessing. So it was initially a task for me, but I finally convinced our families to go for it.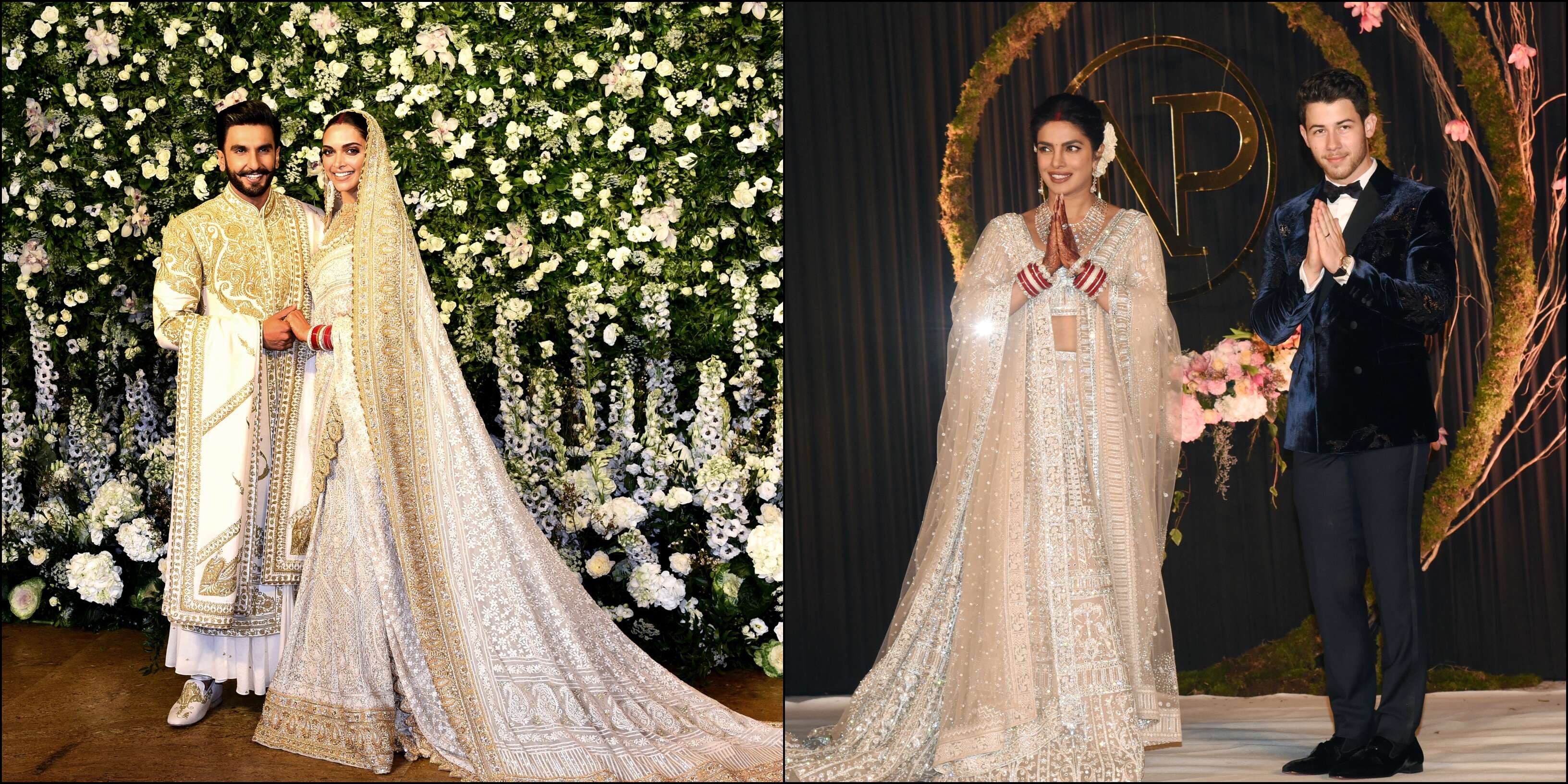 That's not to say the trend isn't picking up here. Thanks to celebrities like Nick Jonas-Priyanka Chopra Jonas and Deepika Padukone -Ranveer Singh, who have opted for wedding gift registers at their weddings, Aditi said: "There is definitely an increase in the number of couples opting for this, especially in the last two years. Last year during the wedding season we had about 50 wedding gift registers. This year the number has reached 200 so far which is more double. "
Illustration by: Dheeraj Dixit